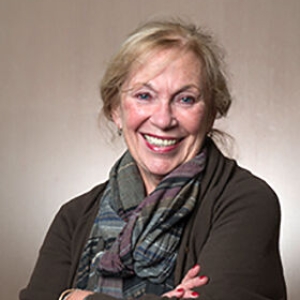 Janet M. Davidson, O.C., BScN, MHSA, LLD (Hon), works in healthcare consulting with a focus on strategy, organization management and design, and governance. She recently served as Interim CEO of the Nova Scotia Health Authority. Formerly, she was Deputy Minister of Health for Alberta. Ms. Davidson has over 40 years of experience in healthcare in the government, voluntary and hospital/​community sectors in a number of Canadian jurisdictions. Ms. Davidson is Chair of the Board of the Canadian Institute for Health Information and is a Board Member of Bayshore Healthcare. She is a Senior Fellow with the C.D. Howe Institute and sits on its Health Policy Council.
Previously, Ms. Davidson was the Canadian Executive and Industry Specialist with KPMG's Global Healthcare Practice. She was also President and Chief Executive of Trillium Health Centre in Mississauga, leading a successful merger with the Credit Valley Hospital to create Canada's largest community academic hospital. Ms. Davidson served as Board Chair of the Ontario Hospital Association and was a Board Member of the Ontario Institute for Cancer Research, the Health Insurance Reciprocal of Canada and the Canadian Foundation for Health Care Improvement. She has been extensively involved in global humanitarian work and served for 10 years in a senior governance capacity with the International Red Cross and Red Crescent Movement in Geneva, first as a Vice-President (Americas) and then as Vice-Chair of the Standing Commission, its highest deliberative body.
Ms. Davidson holds a bachelor of nursing science from the University of Windsor and a master in health services administration from the University of Alberta. She is a graduate of the Institute of Corporate Directors' Education Program at Rotman, the UC Berkeley School of Public Health's Global Health Leadership Program and has an honorary doctor of laws from the University of Windsor. Ms. Davidson is an Officer of the Order of Canada and has been named twice to Canada's Top 100 Most Powerful Women and Canada's Top 25 Most Influential Women.