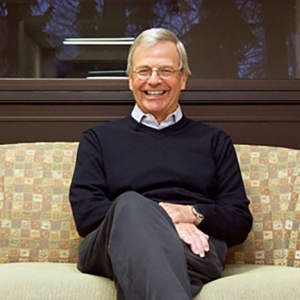 Peter MacKinnon, BA, LL.B., LL.M., is a lawyer and legal academic who served as President of the University of Saskatchewan for 13 years after a decade as its Dean of Law. After stepping down from his presidency, in 2012, Mr. MacKinnon served as the inaugural Prime Ministers of Canada Fellow at the Public Policy Forum in Ottawa and as Interim President of Athabasca University. Following service as Interim President of Dalhousie University in 2019, he was appointed to the Applicant Board charged with setting up the new digital research organization that, along with CANARIE, will be responsible for digital research support in Canada.
Mr. MacKinnon has written many scholarly legal articles, commentaries and reports, and is the author or co-editor of five books, including two recent volumes on universities published by the University of Toronto Press: University Leadership and Public Policy and University Commons Divided: Exploring Debate and Dissent on Campus. The latter was shortlisted in 2019 for the Donner Prize for the best public policy book by a Canadian.
He is an Officer of the Order of Canada, a Queen's Counsel and a recipient of the Canadian Bar Association's Distinguished Service Award and of honorary degrees from Queen's, Victoria, Dalhousie, Ontario Tech, Memorial and Regina. From 2003 – 2005, he was Chair of Universities Canada. Mr. MacKinnon holds a BA from Dalhousie, an LL.B. from Queen's and an LL.M. from the University of Saskatchewan. He lives in Canmore, Alberta.