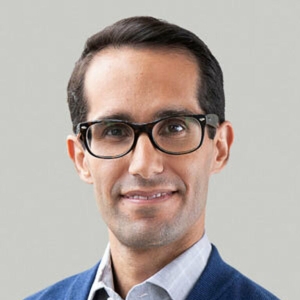 Sina Shahandeh is Vice-President of Data Science at ecobee Inc., a Canadian consumer product company that is transforming the smart home. There, he leads machine learning and artificial intelligence efforts focused on the Internet of things, predictive control, energy management and human-centric AI design for smart home devices.
Dr. Shahandeh's areas of expertise include cloud computing, machine learning and artificial intelligence, and his educational background focused on high-performance computing and simulation. He has contributed to a number of startups in the Toronto ecosystem by creating and leading inter-disciplinary data science teams. Before joining ecobee, he served as the Director of Data Science at Influitive and Lead Data Scientist of Terapeak. Dr. Shahandeh also founded a software company whose technology for analyzing microscopic images is used by hundreds of research universities. He sits on the board of the NSERC program The Dependable Internet of Things Applications.
Dr. Shahandeh holds a PhD in materials engineering from the University of British Columbia. His publications in prestigious scientific journals have been selected as featured articles and his writing has been recognized with the James Clerk Maxwell Young Writers Prize.