University of Saskatchewan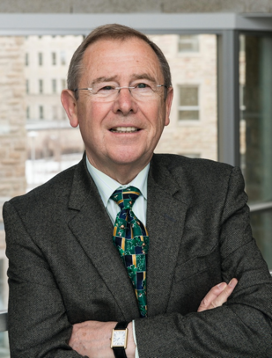 Dr. Carl D'Arcy, BA, MA, PhD is a Senior Researcher and Professor in the Department of Psychiatry, College Medicine and the School of Public Health at the University of Saskatchewan, Saskatoon. He is also the Academic Director of the Saskatchewan Research Data Centre (SKY-RDC), a joint University of Saskatchewan – Statistics Canada research data platform. 
Dr. D'Arcy sits on the Academic Council of the Canadian Research Data Centres Network (CRDCN), a network of more than 30 Research Data Centres and branches across the country that offer secure access to detailed microdata from Statistics Canada's national surveys, to Canadian censuses' data, as well as to an increasing number of linked administrative data sets. The Network and RDCs are a major Canadian science initiative and are funded by the Canadian Foundation for Innovation (CFI), Canadian Institutes for Health Research (CIHR), Social Sciences and Humanities Research Council (SSHRC), local universities and provincial governments.
Dr. D'Arcy has always worked in inter-and multi-disciplinary environments. His research interest is in all aspects of the epidemiology of mental illness from a biopsychosocial perspective. His research usually involves large scale population survey data as well as administrative data. Dr. D'Arcy is widely published. He has served on grant review Committees and reviews grants for a variety of funding agencies such as the CIHR, Saskatchewan Research Council (SHRF), Research Grants Council of Hong Kong, MRC (UK), Michael Smith Foundation, etc. He also reviews manuscripts for a number of national and international journals.
He studied at the Universities of Saskatchewan (BA, MA), and Cambridge. His PhD in Sociology is from the University of Toronto.