St. Francis Xavier University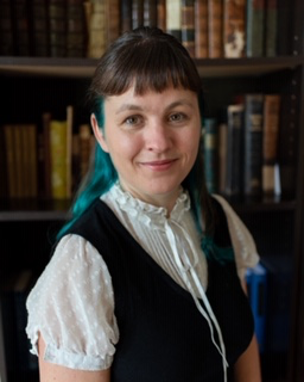 Dr. Laura Estill, MA, PhD is a Tier 2 Canada Research Chair in Digital Humanities and Associate Professor of English at St. Francis Xavier University in Nova Scotia. Her research explores the reception history of drama by Shakespeare and his contemporaries from their initial circulation in print and manuscript to its online transmission today. Her monograph (Dramatic Extracts in Seventeenth-Century English Manuscripts: Watching, Reading, Changing Plays) and co-edited collections (Early Modern Studies after the Digital Turn and Early British Drama in Manuscript) model and reflect on how to conduct humanities research in the digital age.
Dr. Estill has experience leading large digital humanities projects: she is past editor of the longstanding World Shakespeare Bibliography Online and currently co-editor of Early Modern Digital Review. She was program committee co-chair for DH2020, the Alliance of Digital Humanities' Organizations international conference. She is a member-at-large for the Canadian Society for Digital Humanities executive and Associate Director-at-large for the Digital Humanities Summer Institute (DHSI). Dr. Estill's research has been published in Digital Humanities Quarterly, Digital Literary Studies, and Digital Studies/​Champ Numérique. Dr. Estill is looking forward to helping NDRIO address the needs of diverse communities.