University of Guelph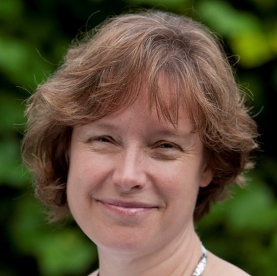 Dr. Susan Brown, PhD is Canada Research Chair in Collaborative Digital Scholarship, Professor of English at the University of Guelph, and Visiting Professor at the University of Alberta. Her research explores intersectional feminisms and the potential of online tools and platforms to support new models of collaborative knowledge production. Dr. Brown has more than two decades of experience with large-scale collaborative digital humanities research and tool development. She is Technical Director of the Orlando Project, an ongoing experiment in digital literary history published by Cambridge UP since 2006, for which she is co-recipient of the Canadian Society for Digital Humanities' Outstanding Achievement Award. 
She directs two large infrastructure projects, the Canadian Writing Research Collaboratory, an online repository and research environment for literary studies in and about Canada, and the Linked Infrastructure for Networked Cultural Scholarship Cyberinfrastructure project. Dr. Brown currently serves on the Board of Compute Canada and has served on boards and other capacities for Library and Archives Canada/​Bibliothèque et Archives Canada, Canadiana, the Canadian Association of Research Libraries, the Canadian Research Knowledge Network, and various funding agencies. She is Past President of the Canadian Society for Digital Humanities/​Société canadienne des humanités numériques.