Unity Health Toronto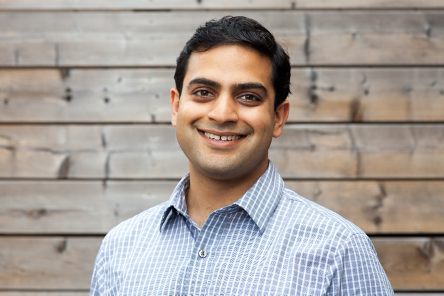 Dr. Amol Verma, MD, MPhil, BSc (Hon), FRCPC, is a physician, scientist and Assistant Professor in General Internal Medicine at St. Michael's Hospital and the University of Toronto. He works to study and improve hospital care using data from electronic health records. He co-leads GEMINI, a data and analytics platform that partners with hospitals across Ontario. Dr. Verma is an inaugural Provincial Clinical Lead for Quality Improvement in General Medicine with Ontario Health, and co-leads the Ontario General Medicine Quality Improvement Network and the COVID-19 Hospital Analytics Laboratory. He is also leading the development and implementation of a machine learning tool to predict and prevent death and critical illness at St. Michael's Hospital. 
After medical school at the University of Toronto, Dr. Verma completed a Masters in Economic and Social History at the University of Oxford as a Rhodes Scholar, a 1‑year interdisciplinary fellowship with the Canadian Frailty Network and a 2‑year research fellowship studying big data and advanced analytics in the Clinician Investigator Program of the Royal College of Physicians and Surgeons of Canada. He is also active in medical education, having co-founded The Rounds Table, a podcast about new research in adult medicine, which has been downloaded more than 350,000 times in over 150 countries.