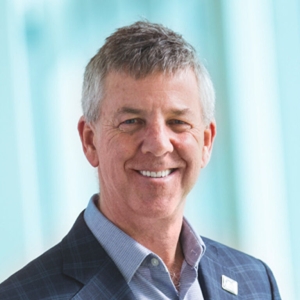 Chris Lumb, P.Eng., ICD.D, is an experienced technology company CEO and Board Director whose career has focused on the successful application of advanced technologies and leadership of technology organizations to ensure they are effectively addressing market and stakeholder needs. He has held roles as a CEO and Executive in both the for-profit and not-for-profit sectors and has served as a Director and Chair of numerous private, public and not-for-profit boards. 
Mr. Lumb served for 10 years as CEO of TEC Edmonton, a technology incubator for the City of Edmonton and the intellectual property commercialization arm of the University of Alberta. Before that, he co-founded and was CEO for 15 years of Micralyne Inc., a university spinoff that grew to over 250 employees with customers worldwide. 
Mr. Lumb is a Director and past Chair of CANARIE Inc, a Director of Argus Holdings (a medium-sized product manufacturer), a former Director of TEC Edmonton, Micralyne, the A100 (an association of senior technology entrepreneurs), Radient Technologies (a publicly traded specialty products company), Cleankeys (a technology startup acquired by Apple), Startup Edmonton (a technology accelerator) and past Chair of CMC Microsystems (a federally funded infrastructure organization). He has a chemical engineering degree from the University of Waterloo, is a professional engineer and holds the ICD.D designation from the Institute of Corporate Directors.