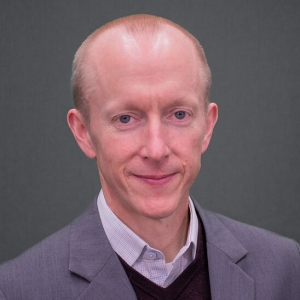 Dr. Dale Askey currently serves as Vice Provost (Library & Museums) and Chief Librarian at the University of Alberta. Previously, Dale was the Associate University Librarian for Library & Learning Technologies at McMaster University in Hamilton, Ontario, where he was the founding Administrative Director of the Lewis & Ruth Sherman Centre for Digital Scholarship. He has also filled a wide range of roles in libraries and IT at Washington University in St. Louis, the University of Utah, Yale University, and Kansas State University and held a visiting professorship in electronic publishing and multimedia at the University of Applied Sciences in Leipzig, Germany, teaching in their library science, publishing, and museum studies programs.
While at McMaster, Dr. Askey helped initiate and lead the process that created the Ontario Library Research Cloud, a distributed digital preservation-ready storage cluster. He also proposed and led the implementation of the institution's first research information management system, a fusion of Symplectic Elements and VIVO.
His ongoing research project documents the cultural manifestations of the German-speaking minority that remained in the Czech and Slovak Republics after the post-WWII expulsions. This work formed the basis of the doctorate he completed at the Humboldt University in Berlin. He earned his MLIS from the University of Missouri, and holds a BA from Colorado College and an MA from Washington University in St. Louis in German language and literature.