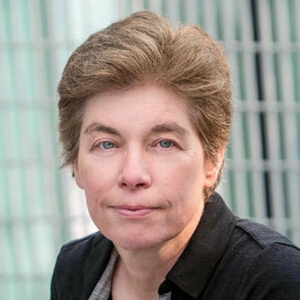 Gail C. Murphy is a Professor of Computer Science and Vice-President, Research and Innovation at the University of British Columbia. Prior to her appointment as VPRI, Dr. Murphy served as the Associate Vice-President, Research pro tem and was formerly Associate Dean (Research and Graduate Studies) in the Faculty of Science at UBC. Tasktop Technologies Incorporated, one of UBC's most successful spin-off companies, was co-founded by Dr. Murphy and her former PhD student Mik Kersten in 2007. Dr. Murphy served as Chief Scientist at Tasktop until assuming the position of VPRI in August 2017.
The VPRI portfolio is comprised of 15 distinct units that support the activities of UBC researchers to attract and manage funding, establish research partnerships, meet compliance obligations and access advanced computing and sequencing resources. It is also at the heart of Innovation UBC, a diverse, campus-wide network that fosters entrepreneurial learning and partnerships with industry and the broader community to transform research into new products, policies and practices that improve lives around the world.
After completing her B.Sc. at the University of Alberta in 1987, Dr. Murphy worked for five years as a software engineer in the Lower Mainland. She later pursued graduate studies in computer science at the University of Washington, earning first an M.Sc. (1994) and then a PhD (1996). In 2018 she won the IEEE Computer Society Harlan D. Mills Award, which recognizes researchers and practitioners who have demonstrated long-standing, sustained and impactful contributions to software engineering practice and research through the development and application of sound theory.
She is a Fellow of the Royal Society of Canada (2015) and an Association for Computing Machinery (ACM) Distinguished Scientist (2010) as well as an ACM Fellow (2018). Dr. Murphy has served on a number of internal and external Boards. Most recently, she has served on the Board of Directors of Innovate BC, Science World, Tasktop Technologies, Canada's Digital Technology Supercluster, the Pacific Institute for the Mathematical Sciences and the Greater Vancouver Board of Trade, as well as the TRIUMF Board of Management.