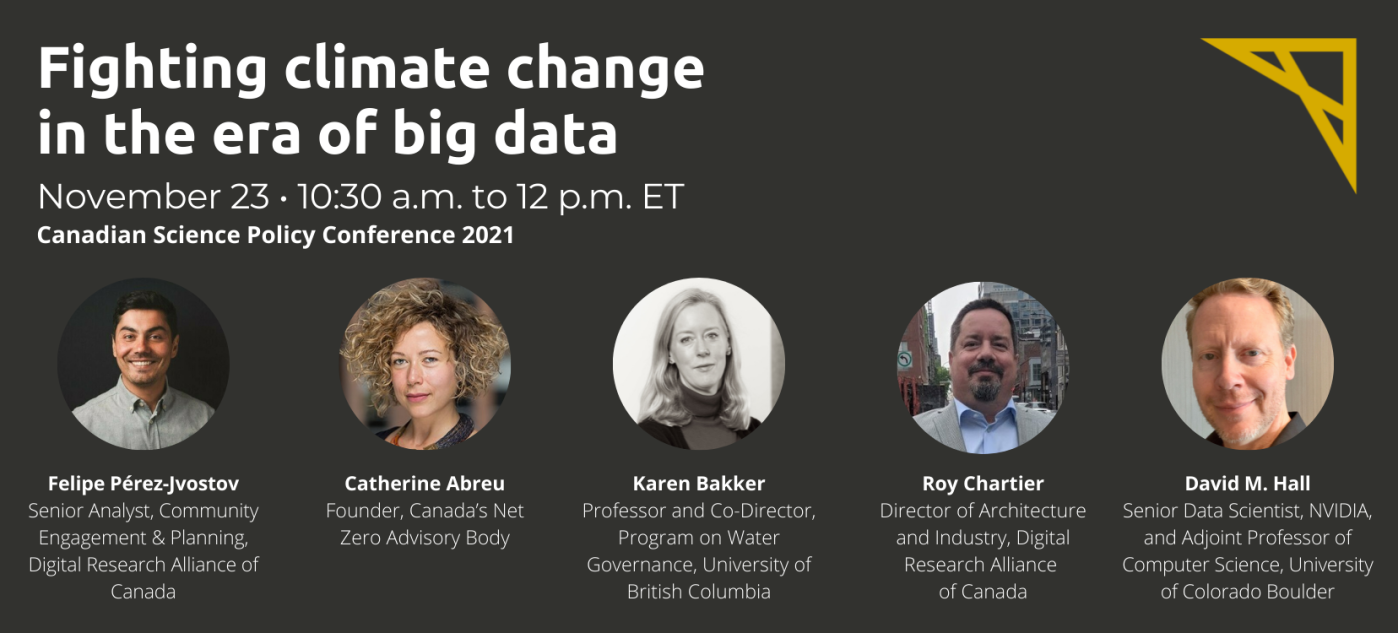 The Digital Research Alliance of Canada is hosting the panel Fighting Climate Change in the Era of Big Data at the 13th Canadian Science Policy Conference on Tuesday, November 23, at 10:30 am ET. 
We will also be at our booth in the 3D Exhibitor Hall from Monday, November 22 to Friday, November 26. Come join us to learn more about the Alliance's role and vision in the digital research infrastructure ecosystem.
ABSTRACT
The importance of Big Data in tackling climate change is undeniable. Yet, it is also Big Data technologies that are contributing to climate change. Advances in computation have enabled scientific research to progress at unprecedented rates. However, these power-hungry and expensive training algorithms have grown exponentially in size over the past few years. It is thus no surprise that the associated energy consumption and cost have become a growing concern. The panel will discuss current issues and future strategies for Canada in climate science while advancing Big Data in support of scientific excellence.
For more information, visit https://​sci​en​ce​pol​i​cy​con​fer​ence​.ca/​a​g​enda/