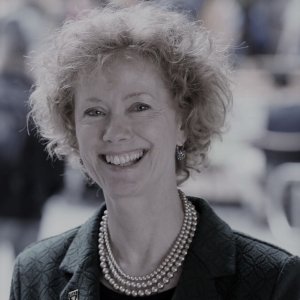 Donna Bourne-Tyson is the former Dean of Libraries at Dalhousie University. During two terms in this role, Ms. Bourne-Tyson led the team responsible for libraries, learning commons and archives, as well as the University's learning management system, Copyright Office, records management, research data management, research repositories, video conferencing and classroom technologies. Prior to this appointment, she was the University Librarian at Mount Saint Vincent University. Areas of interest include Open Access, digital research infrastructure, research data management, and equitable access.
In addition to serving on the Digital Research Alliance of Canada Board since 2020, Ms. Bourne-Tyson is an Executive Member of the International Association of University Libraries (IATUL) board, Past President of the Canadian Association of Research Libraries (CARL) and Past Chair of the Council of Atlantic University Libraries (CAUL). She has served in executive roles on the boards of the Canadian Research Knowledge Network (CRKN), Novanet, Canadiana, the Canadian Federation of Library Associations (CFLA), the Atlantic Provinces Library Association (APLA) and the Ontario Library Information Technology Association (OLITA).
Ms. Bourne-Tyson has received several awards, including the 2022 Canadian Association of Research Libraries Distinguished Service to Research Librarianship and the 2019 Ken Haycock Award for Promoting Librarianship, presented by the Canadian Federation for Library Associations. Ms. Bourne-Tyson holds an honours BA from Nipissing University, an MA from Western University and an MLIS from Dalhousie University.