St. Francis Xavier University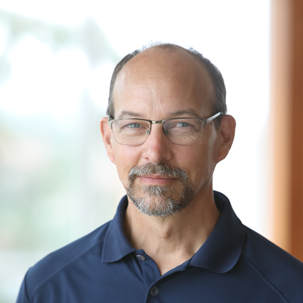 Ken M. Penner, MCS, MA, PhD is professor of Religious Studies at St. Francis Xavier University. He specializes in the study of ancient Jewish texts, especially the Dead Sea Scrolls, the Septuagint, and the Pseudepigrapha. He has published extensively on the linguistic and textual analysis of these corpora, using digital tools and methods to enhance his research. He is the co-director of the Online Critical Pseudepigrapha, a digital publication of the Society of Biblical Literature that provides open access to the texts and variants of the non-canonical Jewish corpus of writings. He is also the founder and organizer of THREAD, a collaborative platform for digital humanities textual scholarship that aims to unify and develop tools for working with ancient texts.
Dr. Penner has contributed to several digital projects and publications, such as the Lexham English Septuagint, the Lexham Hebrew-English Interlinear Bible, the Lexham Greek-English Interlinear Septuagint and the Lexham English Bible. He has also produced an eclectic edition of the Biblical Dead Sea Scrolls, a commentary on the ancient Greek translation of Isaiah, and a database of the verbs in the Dead Sea Scrolls. He has developed scripts and programs to assist with tasks such as normalizing spelling, punctuation and accents, identifying textual variants and corrections, generating textual apparatuses, and linking words across languages and texts.
Dr. Penner was Secretary for the Board of Directors of the Text Encoding Initiative from 2021-2022. He is co-editor of Brill's series Digital Biblical Studies and the Lexham English Septuagint.
He has received several awards and grants for his research and teaching, including the Norman E. Wagner Award for the innovative use of technology relating to biblical scholarship from the Canadian Society of Biblical Studies, grants from the Father Edo Gatto Chair in Christian Studies and Social Sciences and Humanities Research Council Insight Grants, and he holds the Jules Leger Chair in the Humanities and Social Sciences at St. Francis Xavier University.
Dr. Penner studied computer science at Simon Fraser University in 1988-1989, and earned a MCS in Biblical Languages from Regent College in 1998. He completed his MA degree in 2002 and PhD in Religious Studies from McMaster University in 2007, with a dissertation on the verbal system of the Dead Sea Scrolls. Before taking up his current position at St. Francis Xavier University, he taught at Acadia Divinity College from 2006 to 2008.