Algonquin College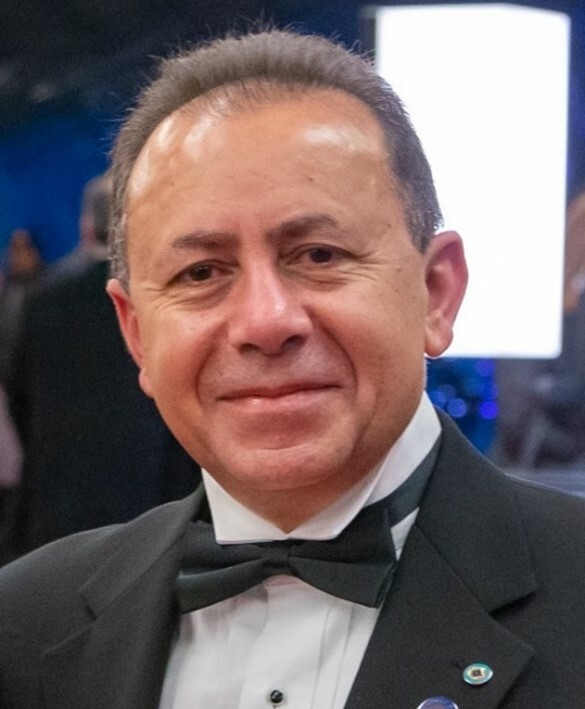 Dr. Wahab Almuhtadi, PEng, PhD has over 25 years of university teaching experience and over 31 years of industry experience. He is Professor and Coordinator of the Optical Systems and Sensors Program at Algonquin College and Carleton University. He is also Research & Development Coordinator at the School of Advanced Technology, Algonquin College. Previously, he worked at Nortel as Senior System Engineer, Optical Solutions Research & Development. 
With his strong professional background, he demonstrated outstanding leadership leading Algonquin College to become a Polytechnic Institution. He established the Algonquin Applied Research fund of $10.5 million and is the founder of the $6 million cutting-edge Optophotonics Lab (Optical Communications Network) 200Gbps. He is one of the founders of Ontario's Centre of Excellence in Next Generation Networks (CENGN) with $65 million in funding. His expertise is in photonics, optical systems and sensors, optical communications and wireless. He has published several technical papers and books and is a Senior Member of the Institute of Electrical and Electronics Engineers (IEEE), as well as a Fellow with the Engineering Institute of Canada (EIC). He is also currently the IEEE President of IEEE Consumer Technology Society (CTSoc).
Dr. Almuhtadi has received several awards from IEEE, academia, and industry, including the IEEE Leadership Award in 2010, the IEEE Canada W.R. Service Award in 2015, the Teaching Excellence Laurent Isabelle Award in 2009, the National Institute for Staff and Organizational Development (NISOD) Award in 2006, and the Canadian Pacific Railway Medal from the Engineering Institute of Canada (EIC) in 2015.